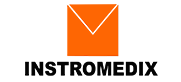 Seamless, Hygenic and easy to clean FRP interior.


Scrach proof, heavy duty, Aesthetically matching flooring.


Integrated and conveniently placed storage space.


Retractable Doctor's and attendant seat with upholstery matching with interior.


Gas delivery panel with facility of replacing cylinders from outside.


Soft internal lighting with ceiling fitted high intensity patient procedure light.


Conveniently located drug storage rack with writing drawer.


Integrated mounts for critical care equipment like Ventilator, Defibrillator, Monitor etc.


Air conditioning with imported cooling coil and double blower/ducting. Insulation in the patient cabin.


Integrated foot operated wash basin, soap/tissue paper dispenser and drinking water facility. Optional-Inverter, cool/warm box, music system etc.


Customised external design with choice of color & logo.


Design & development as per customer's requirement.